 
Organic Hydrixir 500g
High-efficiency sports drink
Dual action energy and isotonic
Non-acidic / no sensations of heartburns or digestive problems
Organic and naturally gluten-free
Specially designed for the high performances Organic Hydrixir is the ideal energy drink during physical exertion.
More than its thirst quenching properties, Organic Hydrixir provides an exceptional energy source even during intense physical activities.
Its dual-action energy, one fast and one progressive, enables you to maintain your sugar levels stable as well as provide a constant energy source for your muscles.
Guaranteed without acidity, its very mild sweet taste and the range of flavours available will help you avoid saturation and monotony.
For long-lasting endurance events, you can double the energy value of Organic Hydrixir with some extra measures of normal or Organic Malto
Organic Hydrixir originates from organic agriculture and is naturally gluten-free.
OVERSTIM.s is a member of the AFDIAG for its gluten-free range of products.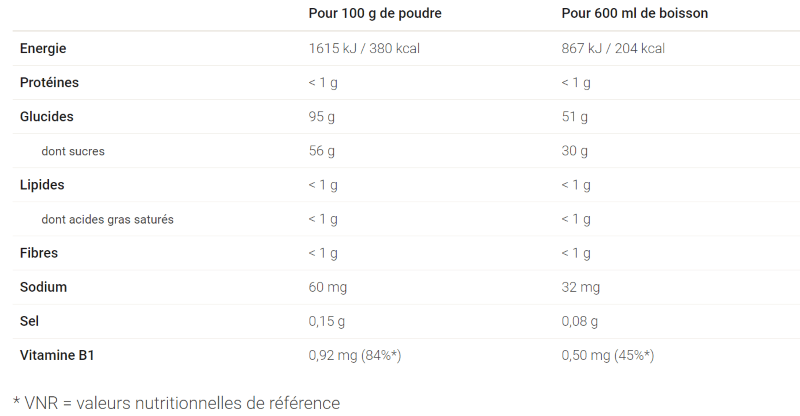 Organic Hydrixir is instantly soluble in still water.
During physical exertion: sip 5 to 10cl as regularly as possible (ideally every 5 minutes) from the start of the effort.
Increase and extend the energy of Organic Hydrixir (+ 1100 kcal for 2 flasks) by adding Organic Malto.
Organic Hydrixir + Organic Malto: the strong combination for sustained and intense long-lasting efforts.
Drink bottle 600 ml: 

Organic Hydrixir

 (3 measures) + Organic Malto (4 measures).
Drink bottle 800 ml: 

Organic Hydrixir

 (4 measures) + Organic Malto (5 measures).
500g tin = 5L minimum of prepared drink
Kunden, die diesen Artikel gekauft haben, kauften auch ...